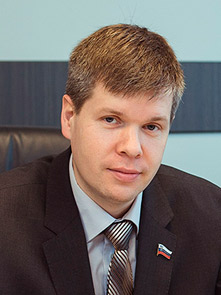 Dear Partners!
I welcome you on our online medium which is devoted to activity of JSC "BRP" and will help You to get acquainted with us even closer!

Having more than 160 years of experience, our plant overcame a lot of regeneration stages and nowadays it is the progressive production with own raw materials resources and energy resources. We take the first place in Europe and in Russia on aluminic refractories production and ceramic propants from bauxites production. The quality of our production is acknowledged by all the branches: oil industry, gas industry, metallurgy, cement industry, glass industry, nuclear industry, building industry and many others.

We venerate our traditions, do not stop to modernize the plant, install modern high-qualified equipment, what helps us to complete the tasks of our Partners. We develop new kinds of refractory products, broaden the range of products and improve the quality of ceramic propants, build new plants and increase our capabilities. Diversifying our production, we branched out the new factories on periclase refractories and magnesia propants in P. R. China!

Our strategic target is achievement of competitive advantage and satisfying the claims of our Customers in fixed time!

We are sure that due to our Customers loyalty, the products of JSC "BRP" will always be relevant!

We are opened for cooperation, for new contacts and we do possible in order to satisfy our partners expectations!