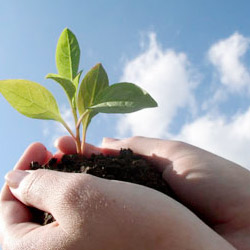 Borovichi Refractories Plant considers environmental safety, human health protection and the environment an integral part of its activities and responsibly recognizes the need to continuously reduce negative impact of production on the environment.
To achieve the results in the field of environmental protection, the Plant has an environmental protection laboratory, which provides quality supervision of natural and wastewaters, industrial emissions, air of working and sanitary protection zones, industrial wastes.

The main goal is to obtain reliable analytical information on the contamination levels of natural and industrial environment.

Work in the area of environmental protection is based on the following principles:
- Full compliance with the environmental legislation of the Russian Federation
- The introduction of modern technologies for the rational use of resources and reduction of the negative impact on the environment
- Reducing the emissions and discharges of pollutants
- Reducing the amounts of waste disposal due to the introduction of new environmentally friendly technologies, equipment and materials
- Increasing the efficiency of plant supervision and environmental monitoring.
Today successful operation of the Plant is impossible without intelligent solution of industrial ecology issues.